Okupata Caves - Morning Trip
Dec 14 2021
Tongariro National Park, National Park, Tongariro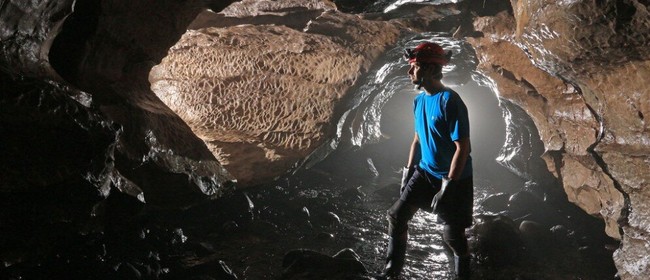 Cost: Price per person age 7 years and up: $20.00
About
With Hillary Outdoors Staff As Your Guides, Wade Through an Underground Stream Beneath the Cover of Darkness, and Among the Labyrinth of Caves Home to Glow Worms, Unique Limestone Formations and Native Cave Weta.
Experience the stillness of this underground world and squeeze through gaps via the glow of torchlight.
Suitable for people with average fitness and reasonable health. Includes moving through confined spaces, getting wet to at least knee height, and crawling through shallow water.
Trip Length: Approx 3 Hours
Minimum Age: 7 Years
Maximum Participants: 10 (A minimum of 5 people per trip are needed for trips to proceed, otherwise booked people will be refunded)
Meeting Place: Tongariro National Park Visitor Centre, Whakapapa Village at 8:45am
Transport: Own – Personal vehicles – must have a high wheelbase. 4WD vehicles preferred, but a 2WD with high clearance is acceptable. We will encourage carpooling to minimise the number of vehicles and road safety risks.
Physical Address
State Highway 1, National Park, Tongariro
Pricing
Price per person age 7 years and up: $20.00
Other Important Info
All Ages
Category: Outdoors, Tramping
Please note this information should be used as a guide only. To help ensure your safety we advise you review our safety page and contact the individual provider for up to date information on their compliance with all Health and Safety and regulatory requirements.