To some winter means hot chocolates, blankets and the heat pump at full bore – but not for one Palmy family.
The Robinson family – made up of mum Jess, dad Ian, four year old Zoe and two year old Finn – created a winter mission to visit all 59 public playgrounds in the city, and they completed the adventure in just two months.
Mum, Jess, says it wasn't too outside of their comfort zone.
"We all know kids go stir crazy inside, this has been an excuse to go outside over winter. We have a towel in the car and we wiped down so many slides just so we could play. We go to parks on the weekend and about three times during the week. The kids point to an area on the map and then we try and visit other parks around that area.
"The idea came after a local parenting Facebook page shared the council's latest playground map.
Their first playground was Papaioea Park, so mum Jess could see the new social housing development that borders the park and the kids could see the new playground and adult gym equipment that borders the playground.
After 59 playgrounds, Zoe and Finn's favourite turned out to actually be their old favourite.
"They still love Celaeno Park in Kelvin Grove. They love that it's a big boat that they can play in. Milverton Park is their other favourite. The Council's just renovated it and it's amazing. We've been there six times already and it's only been open for two weeks of our two months' (exploration)."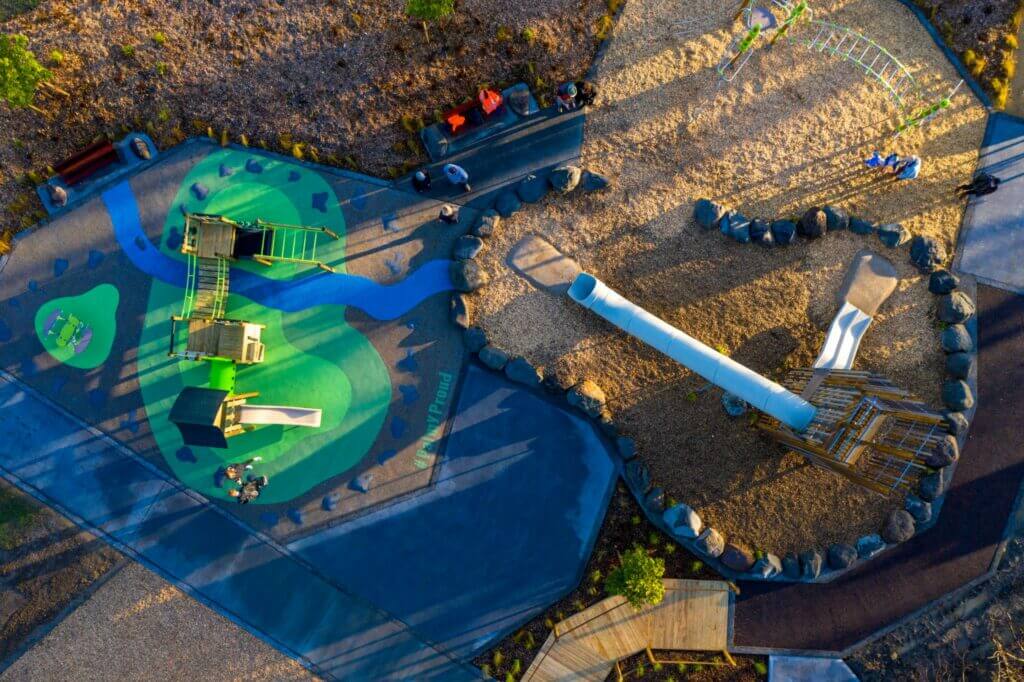 Jess documented the family's adventure on Instagram using #palmyparks and amassed a following as other parents spotted new places to play in the city.
She says the mission has been amazing, and the kids have changed in the two short months.
"At the start Zoe was afraid of going down the fireman poles, but now she goes down all of them. The change in their confidence has been incredible. Their whole risk analysis has changed- they're now confident jumping off things, Zoe jumps with her legs bent now."
Jess says the kids' imagination has also taken off. "They now think bark is hot lava and they try not to step on it – instead balancing on the borders of the playground."
The family is still planning their next adventure but think it will be visiting the school playgrounds.
"We're just so impressed with what's on our doorstep. We love Palmy and we are so lucky that almost wherever we are in Palmy, we have a park just around the corner."
How many of Palmy's 59 playgrounds have you been to? Spring is the perfect time to get out there and play.
Words & Photography by Palmy Proud Magazine.
Palmy Proud is Palmerston North's local magazine, delivered by Palmerston North City Council, spreading the word about the city we love.
Read past copies here.