Tucked behind the Hokowhitu Village Shopping Centre on the rear grassy courtyard surrounds is a small, unassuming restaurant.
Promising 'Royal Moghul Cuisine', this boutique taste of the east has attracted a loyal following among those who appreciate the authentic flavours of Indian food.
Welcome to Indian Love Story, a dining experience that embraces the northern Indian dairy-based and tandoor style, as well as the pan-cooking and coconut-based culinary traditions of the sub-continent's south.
How the restaurant came to be was inspired by a real-life love story, albeit one that has a tragic twist. Akbar and Zeenath Fazal came to New Zealand from the southern Indian coastal state of Kerala in 2009. The couple had known each other from childhood.
Akbar, a chemistry graduate from a family of restaurateurs, had become involved in sales and product development and wanted to further his business studies. Prompted by friends who had gone to Australia for study, Akbar and Zeenath looked at overseas business course options, but decided Australia was not for them.
Instead, New Zealand looked more interesting, and Akbar enrolled at the Faculty of Humanities & Business at UCOL, in Palmerston North.
While studying, he supported himself working at The Warehouse, and afterwards took on a role as a duty manager for the retail company.
During that time, the couple had a daughter, Lanika, and the family set about making a life for themselves in Palmerston North City.
And then came tragedy. Zeenath was killied in a car crash driving home from her workplace in Feilding. It was an inconsolable loss, and recovering from the grief has been difficult.
"I took a year off work to grieve, raise my daughter and decide what to do," says Akbar. The pressure was on from his parents to return with 4-year-old Lanika to India, but Akbar resisted those overtures and looked for other options. "My wife was so fond of this place. She wanted to raise her daughter here, and I wanted to follow her wishes."
"My parents are restaurateurs, and they come from a restaurant background, so I thought 'why don't I try this?'."
Akbar's parents were skeptical.
"They wanted me to do something else. I am one of five children, and the others are into IT and engineering, and I have a chemistry degree."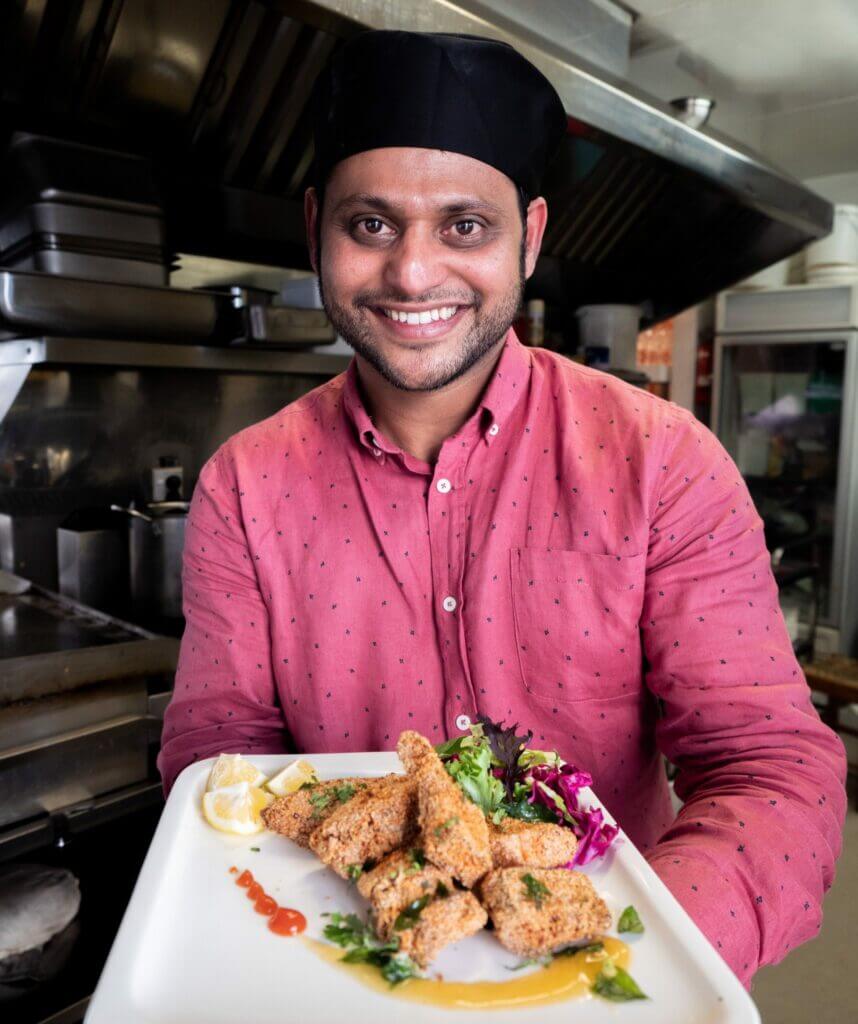 In 2015 Akbar took the local restaurant option, employing a chef from Kerala.
"Everyone knows the Taj Mahal in India, built for an emperor's love of his wife.
"Indian Love Story is in [Zeenath's] memory. Most of the recipes are from my wife. What we cook here is how we eat at home."
Akbar found he had an affinity for his new vocation, and made freshly ground spices a point of distinction. "We buy the whole spice and grind it here so the flavour is always fresh. It's our speciality."
Every year Akbar takes Lanika back to India to maintain family and cultural connections, but while there, he also keeps an eye out for new dishes.
"Whenever I am eating at a relative's place, and I come across something I like, I pinch the recipe and try it in the restaurant here."
The name Indian Love Story resonates on so many levels.
It reflects a love for a lost wife and for a cherished daughter, while there's also love for a supportive local community, for extended family and for Indian heritage.
Then there's the love for New Zealand, its people and its diversity, all expressed during the week in servings of authentic and delicious Indian cuisine.
Recipe for Rava (Semolina) Fried Fish
Recipe Servings 2
Prep time 10 mins
Cook time 15 mins
Total time 25 mins
I like to regard this famous crunchy fried fish delicacy from Mangalore on the south coast of India as the Indian version of fish and chips.
There's much more to this dish than meets the eye. Biting into the crunchy rava or semolina layer, releases the magical spicy flavours hidden underneath.
Tingling with ginger, garlic and red chillies. rava fried fish is easy to make and a table favourite that is all the more tasty if you use freshly ground spices.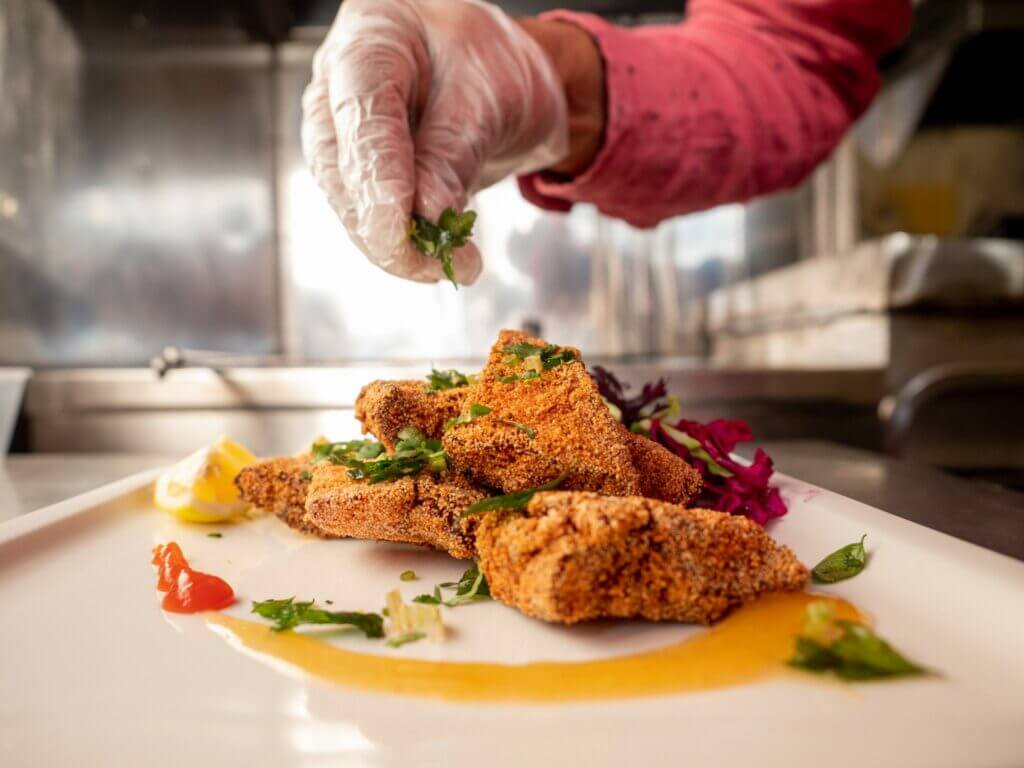 Ingredients
50 gms semolina
3 tarakihi fillets (substitute with thickly sliced aubergine for a vegetarian version)
2 tsp ginger garlic paste
50 ml canola oil
1 tsp red chilli powder
1 tsp lemon juice
A pinch of salt
½ tsp turmeric powder
Handful of coriander leaves
Preparation
With ginger garlic paste in a bowl, add chili powder, turmeric and salt.
Drizzle 2 spoons of canola oil and 1 tsp of lemon juice and mix well.
Marinate the fish fillets in the paste before coating with semolina.
Add a fair amount of canola oil to a preheated pan and shallow fry the fillets.
Lay some chopped coriander in a platter.
Serve the fillets on the platter with lemon pieces and some fresh vegetable salad.
Words & Photography by Palmy Proud Magazine.
Palmy Proud is Palmerston North's local magazine, delivered by Palmerston North City Council, spreading the word about the city we love.
Read past copies here.