When the COVID-19 pandemic forced New Zealand into lockdown, Palmerston North vegan café and shop, Wholegrain Organics, had no choice but to close their doors. As with many other NZ businesses, their main revenue stream was wiped out overnight.
However, as a supplier of fresh produce and food items, the shop part of the business was deemed an essential service and could remain open. And guided by their business principle "live to give", the Wholegrain Organics team are taking a different approach to supporting the community.
Team leader Robert Hall says,
"What we've noticed is, in a time of crisis there are choices to be made. If we base our choices on that principle of live to give, it's actually a time to give more."

"Our reaction was to focus on the things that we can do, that others can't," says Hall.
Growing vegetables at their gardens on Napier Road, they are in a unique position to maintain the supply chain of fresh, locally grown produce. They also have partnerships with local farmers growing spelt, rye and wheat which they mill into flour themselves. So, while supermarket shelves are stripped bare, Wholegrain Organics can supply pantry staples.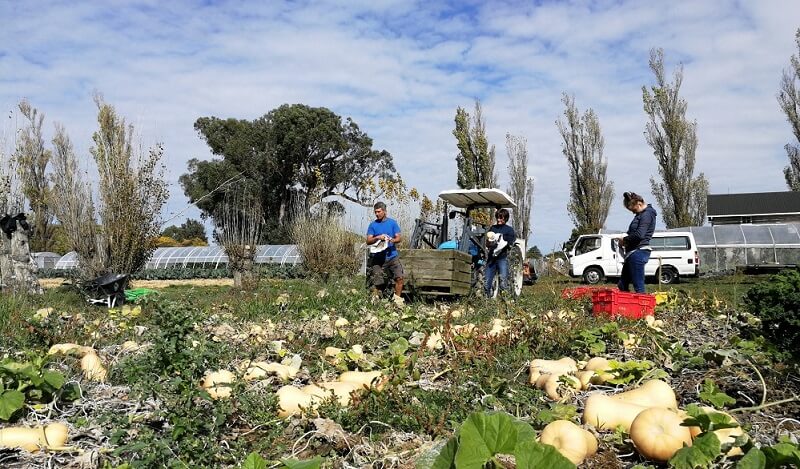 Fortunately, the business already had an online store where customers could order food items to be delivered via courier. Orders have since grown exponentially during lockdown and e-commerce is now their main source of revenue.
Teams of staff are busy tending the gardens, harvesting vegetables, milling flour and packing orders to be shipped out to customers across the country.
Working conditions look very different now. As food suppliers, they are well used to stringent hygiene regulations but are taking increased measures and strictly adhering to the government's social distancing regulations.
Despite this, Hall says his team are very happy to be able to meet customers' needs during a challenging time and are thankful they can keep providing wholesome, quality food to their customers. Demand is so high they could work 24/7, however they are mindful of staff wellbeing.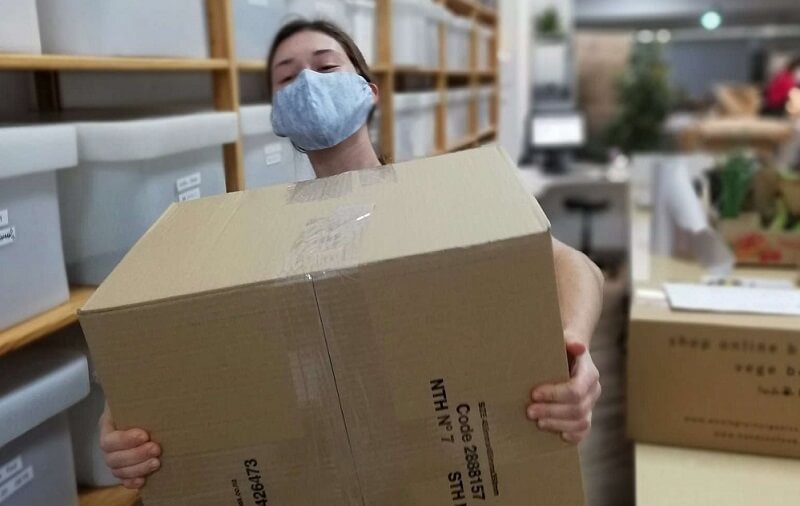 The crisis has highlighted the need for essential services involved in food provision to have a strong online presence where possible.
"I really do feel for businesses and their staff that are having to close altogether," says Hall.
Despite the physical shop being closed, their connections to the community remain strong. They have received many emails and phone calls of support and continue to work in partnership with local suppliers and courier companies to maintain supply and distribution channels.
A social enterprise, Wholegrain Organics' profits go back into the business. A significant portion of the revenue made through online sales is maintaining their 'Hands-On Food' programme for youth.
Normally, students from high schools across the region work alongside staff in the café's commercial kitchen, learning to prepare nutritious vegan meals from scratch. They also host Hands-On dinners, sharing what they have learnt with the general public.
With the café closed, the business is working with schools to ensure students fulfil curriculum requirements via online learning. Students are receiving food parcels and recipes to prepare at home with their families, in conjunction with live video conferencing.
Hall says the innovative approach is really engaging the young people and enriching their education further.
The importance of building up local food production and ensuring food security has "really hit home" during the pandemic.
"If anything, the crisis has emphasised that we need to do more of what we've been doing."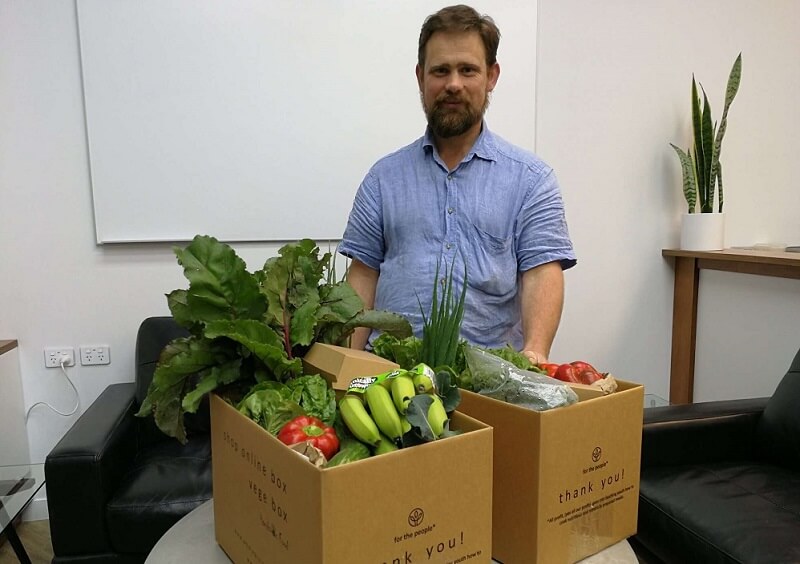 The business will soon install another flour mill to keep up with demand. They also plan to extend their gardens in the future and are keen to connect with local farmers to grow more grain.
"There is a need for people who know how to grow food in a quality way. There is a science to it and we've certainly been educating ourselves over the last few years and we'll continue to do that. I would want to support anybody that wants to do the same", says Hall.
He would also like to see more community gardens established. Even small gardens can help meet critical needs during a crisis.
For now though, the Wholegrain Organics team are focussed on providing wholesome food staples to the community in a time of crisis.
"Thinking outside your own needs… there's just so much to do."