Tucked just inside Square Edge in the centre of Palmerston North lives Be Free Grocer, a light and bright space filled with all the plastic free pantry staples, household cleaning  and personal care products you could ever need. Here we catch up with Founder, Bron Green.
How was Be Free Grocer born? Tell us a bit about the people and the story behind the business
We are a family team consisting of myself (Bron), my husband Dave and my mum Heather.
Dave and I met in Borneo where we were both volunteering for a wildlife conservation organisation. Whilst volunteering in the developing world we realised the importance and significance of conservation globally and that meaningful conservation can start with small yet significant shifts in our daily lives.
We're all passionate about conservation and community, and with this in mind we set about creating a business that would not only raise money for conservation but would also serve as a way to normalise sustainable practices and purchasing trends. And thus the idea of Be Free Grocer was born!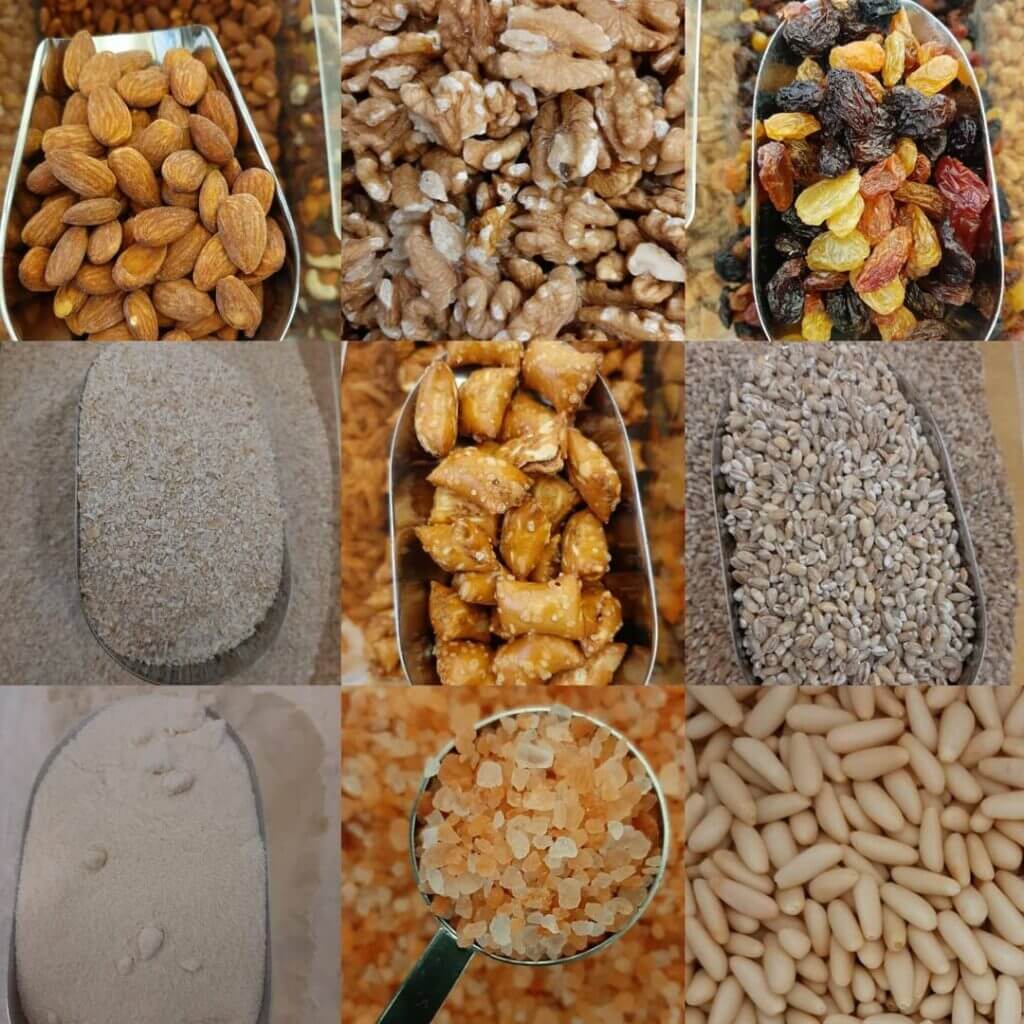 Tell us about the ethos and drive behind Be Free Grocer
As a family we're great animal lovers. The impact of plastic pollution on wildlife is our personal motivation for doing something to lessen our environmental impact. We couldn't stomach the pictures of wildlife entangled in, or with bellies full of plastic popping up on our news feeds any longer. We wanted to do something to help and we quickly realised just how difficult it can be to buy the things we needed whilst avoiding plastic. By no means are we the only ones who want to make a change, but we really found it daunting to do so in the face of supermarket aisles full of plastic packaged goods. Therefore, our commitment at Be Free Grocer is to make shopping for plastic free essentials easy and enjoyable. 
Why Manawatū? What gave you the confidence to set up Be Free Grocer in Palmerston North?
Palmy is where mum and I have lived for the past 18 years, it's our home. We saw a demand in regional New Zealand for zero-waste shopping alternatives and we wanted to bring that option to our community.
What do you find most exciting or satisfying about running your own business?
Definitely the community aspect, meeting new people and forming meaningful relationships with our customers who share our pasion and our vision is so fulfilling. We get to meet and speak with like minded people no matter where they are on their 'sustainability' journey.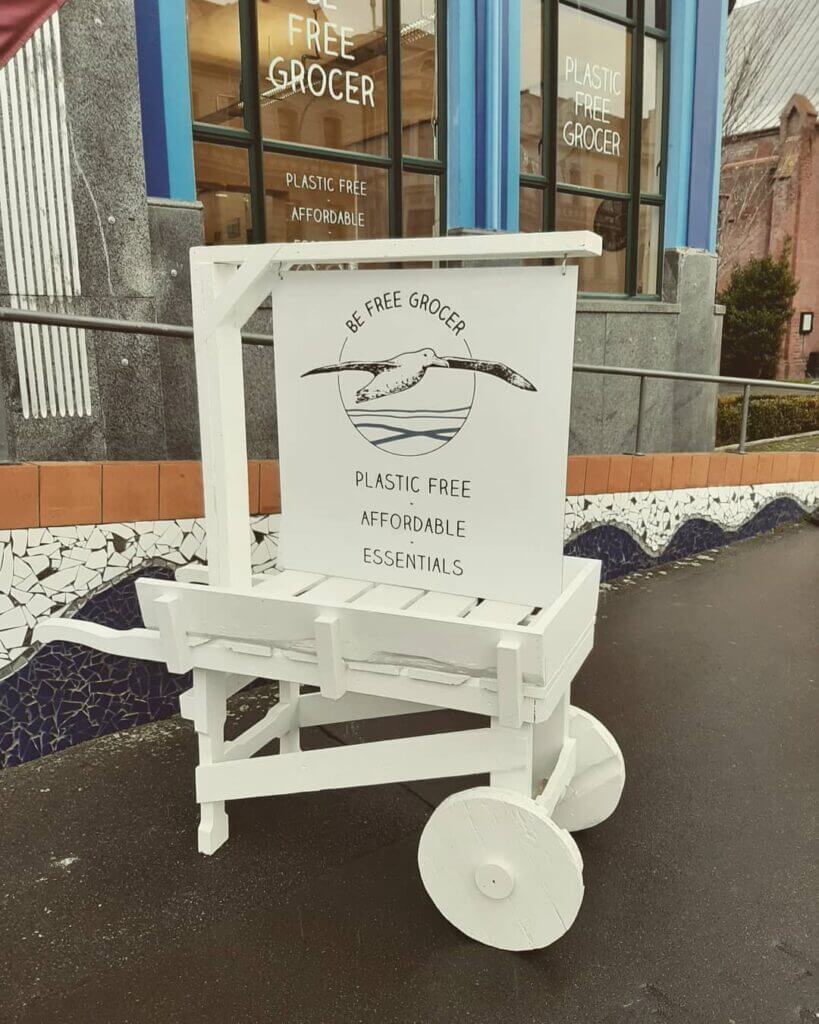 Tell us about your products, how do you choose what you want to stock?
Plastic minimisation is the guiding principle of our business and informs our business practices and our product choices. Whilst plastic-free affordable essentials are the main focus of our business we have also considered many other environmental factors and how we can provide products that are holistically earth and animal-friendly. Some of the other factors that we consider are:
Local: We have a strong emphasis on choosing locally made or locally grown products. This is obviously great for our local economy but it's also great from a waste minimisation point of view as there are less travel miles, plus we have the ability to use container sterilisation and re-use schemes so that we can circumvent our back–of–house waste altogether. For example, all of the personal care products that we stock are made locally and packaged in glass which can be returned to us for sterilisation and reuse (we won't be accepting containers back until we are at Alert Level 2).
Organic: We stock a range of spray-free and certified organic food and personal care products. Not all of our products are exclusively organic, as organic certification is expensive for growers and manufacturers and this can result in products that are out of some people's price range. Since we're passionate about making plastic-free and sustainable choices as affordable as possible we will always have a mix of organic and non-organic products in store to cater to everyone's preferences and budgets.
Palm Oil: Palm oil in the supply chain is about as hard to eliminate as plastic is. Unsustainable palm oil production is one of the leading causes of deforestation in South East Asia and it's in everything from food to cleaning products and even some packaging. We have been careful to choose palm oil free products or products that use sustainable palm oil. 
How have you adapted to the challenges of COVID-19?
Ever since we opened our physical store it has been our plan to also sell our products online, we just haven't had the chance to take on that mammoth task. When COVID-19 hit New Zealand we pre-emptively closed our store a few days prior to the commencement of lockdown so that we could start working on the shop section of our website. This was a huge shift in gear, and like so many other businesses, one that we had to do very quickly.
Whilst working on our website we implemented an interum email order and local delivery system. During Alert Level 4 our only staff member worked on the website from home and our family (all in one bubble) were the only people to pack orders and conduct the contactless deliveries. During Alert Level 3 our part-time staff member will return to work and we will undertake all the appropriate precautions of physical distancing and implement our safe working practices.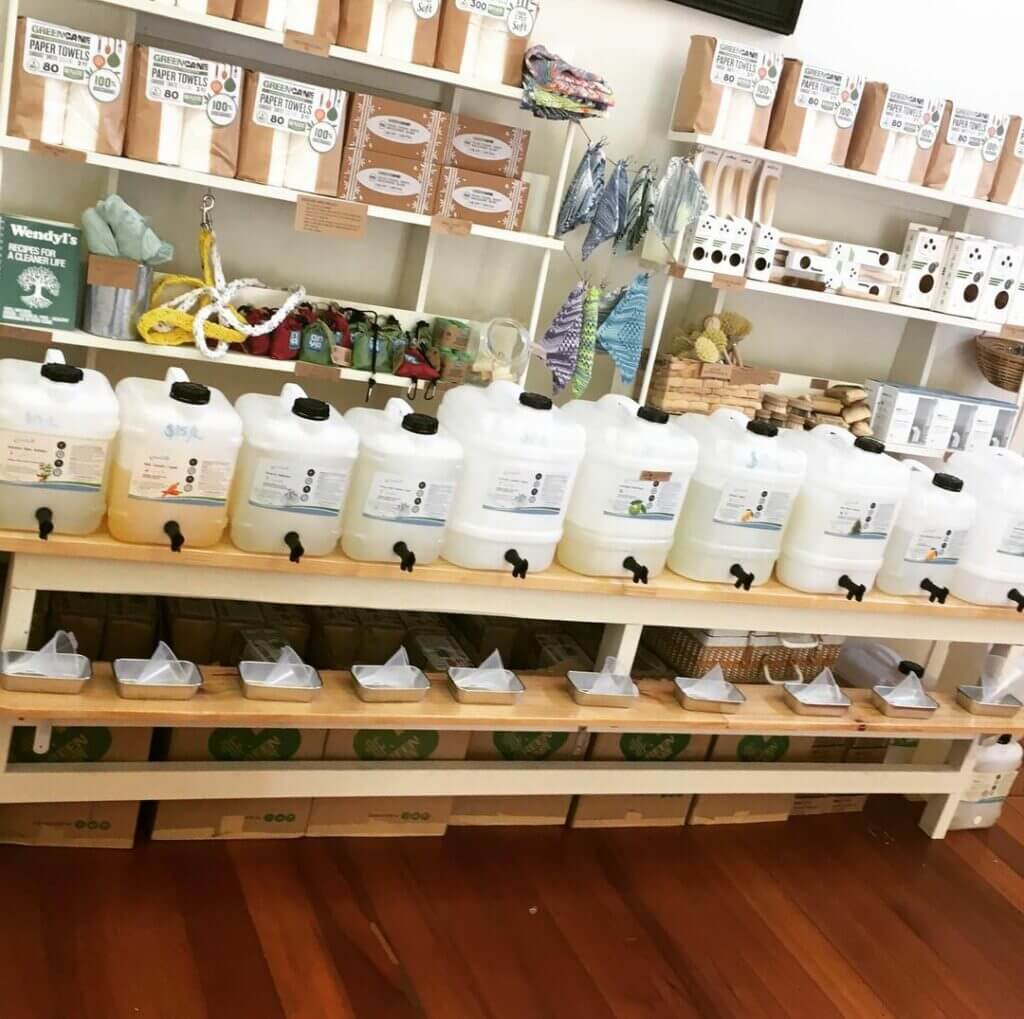 What are you offering and how can people access your products?
During Alert Level 3 we will be offering our full range of products. People can place an order online at befreegrocer.co.nz and either have their parcel posted nationwide or select click and collect for a contactless pick up form our store. During Alert Level 2 our store will be open again and people will be able to shop both in store and online.
And lastly, what is your favourite out of all the gorgeous products you sell?
So difficult! I hand pick everything we sell so we only stock things that I love and believe in. I'd say my fave personal care product at the moment is Solid Oral care toothpaste and mouthwash. The toothpaste contains fluoride, is made in Wellington by a dental technician and is packaged in reusable glass, plus it tastes amazing (unlike my attempts at zero-waste toothpaste!).
Food wise my favourite product is the locally grown spray free pumpkin seeds that we stock, they're grown in Marton by Tom of Cannock Harvest and they are amazing! I'm counting down the days until this year's harvest! 
Follow Be Free Grocer on Facebook and Instagram to see their latest product arrivals and check out their website to order online.