We might not think about it much, but smart science is behind most new food and drink products, with sustainable food production and the development of innovative new products happening right here in Palmerston North…
Up until 2018 Dr Abby Thompson was one of these smart scientists. Her career has included working in the UK leading clinical studies into how our genetics can affect the way our bodies respond to food and advising a multinational food company as their senior nutrition scientist. Back home in New Zealand she has led teams of scientists working on food industry research and development.
Today as Chief Executive of FoodHQ* she's charged with bringing food innovators, businesses and scientists together to tackle the big food science questions. She dreams of the day when the smartest international food science minds regard FoodHQ as the Silicon Valley of food science.
Tell us about an average day/week in your role as FoodHQ CEO?
That's a hard one because when I think about what I do every day there's very little pattern and that's one of the reasons I enjoy this role so much!
But there are four key groups I spend most of my time talking to. The first is scientists and researchers who are working on projects to advance our food industry. I'm frequently chatting to them about their work so that I'm up-to-date with what's happening and what's new and exciting and I also facilitate discussions between research groups to keep that crucial collaboration going.
Then there are the New Zealand-based entrepreneurs and food businesses who have a new idea or a gap in their knowledge and they're talking to me to see if I can find them the person or organisation with the right skills, facilities etc to solve their food problem.
Thirdly, I spend quite a bit of time talking to government officials and Ministers about what's happening in the wider food ecosystem and how we are transforming the way researchers have traditionally worked with each other and the wider food sector in order to achieve a step-change in New Zealand's food innovation.
More and more I'm also speaking to overseas parties, like governments or food industry representatives who like that they can talk to one person to get a neutral or independent overview of what's going on here and what we can offer them in terms of research collaboration.
What food trends or exciting innovations have you been working with that we should keep an eye out for?
There are so many interesting things going on at the moment – I think it's a really exciting time for the New Zealand food sector. Consumers are more and more interested in food and how it is produced, and they're prepared to pay for top-quality innovative and sustainable products. Part of FoodHQ's role is to help those people access the science and innovation support they need to make sure their products resonate with their target consumers and stand out against the competition.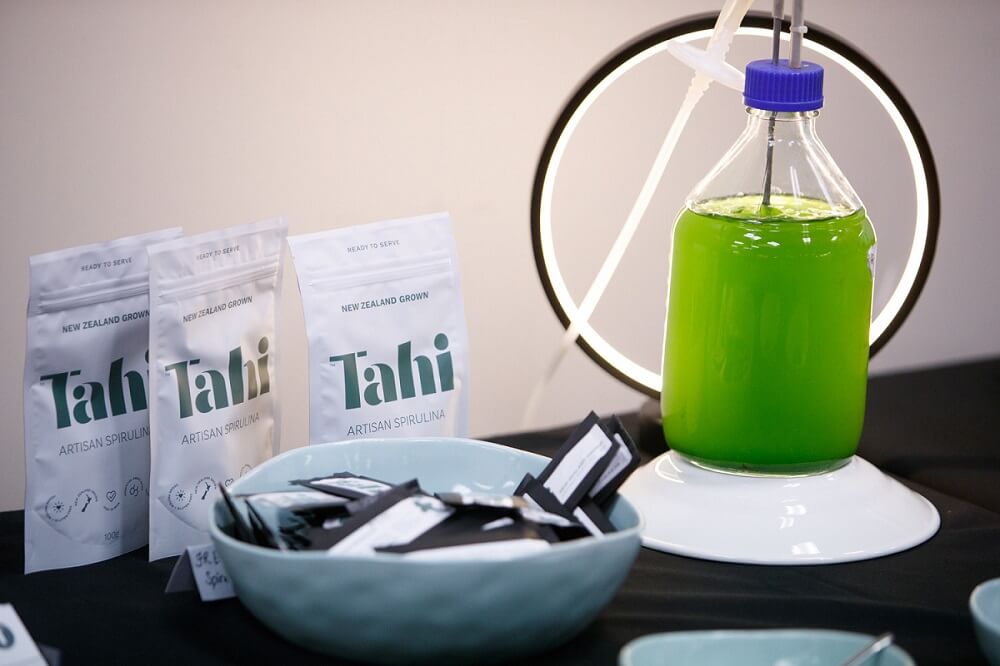 Some local businesses that are doing cool things right now are Tahi Spirulina and Biolumic – both of which were founded by savvy researchers at Massey University.
Spirulina is a very nutritionally dense algae, and Tahi is produced in small specially designed ponds near Himatangi Beach in the only spirulina farm in New Zealand. Biolumic harnesses the power of ultraviolet light to trigger seeds and plants to activate their own natural biological responses that lead to improved plant growth, pest resistance and nutritional benefits. The Sprout Accelerator based at The Factory is going to be investing a further $40 million in agritech and foodtech startups in the coming years, and so there are going to be a lot more of these sorts of businesses coming along.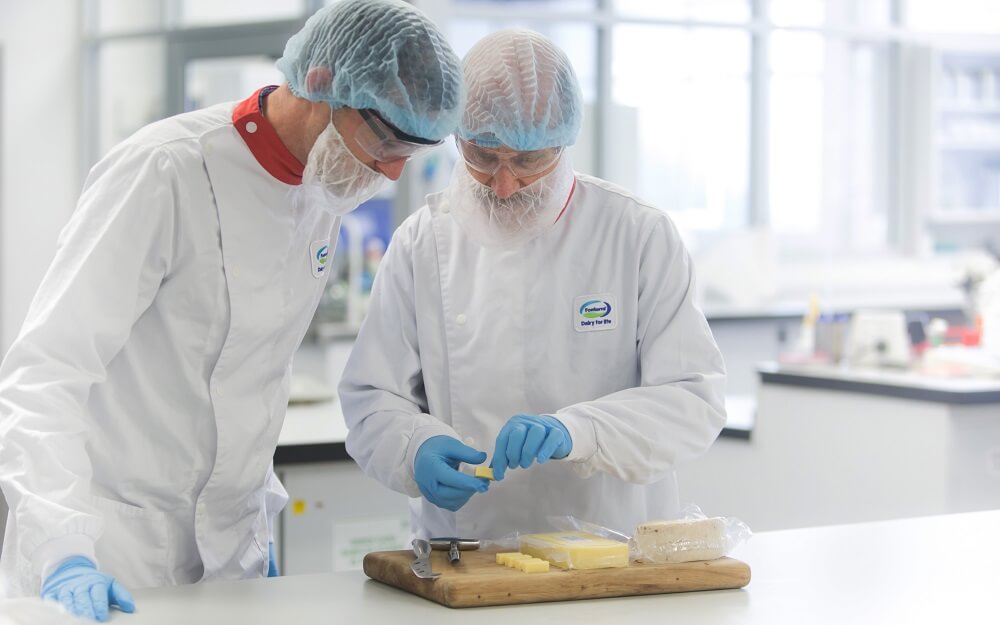 Why does Palmy and wider Manawatū need FoodHQ? Where do you fit into our region, country and food sector?
A thriving food industry is key to the ongoing success of the New Zealand economy. We have some of the world's best food producers and smartest food-related scientists, but we need to ensure that we are all working together as efficiently and effectively as possible.
Most people don't realise just how much of New Zealand's food science expertise and facilities are located just over the bridge on the FoodHQ Science Park here in Palmerston North.
And more are arriving all the time. FoodHQ aims to help make it easier for our food producers and our food scientists to work better together to achieve the next breakthroughs, big and small, that will keep our food industry on track for future success.
Plant based food and veganism is a massive growth area, do you think there is a future for New Zealand production of animal protein?
Absolutely. I am confident that there will be a market for animal protein for the foreseeable future.
I also feel certain that the consumers we want to target, those who are discerning and will pay a premium for our products, are going to become more demanding. Environmental impact, animal welfare and social responsibility are all going to become part of their decision-making processes.
We have a really strong starting point, New Zealand's pasture-based farming systems really are the envy of other meat producing nations. But I also think we need to accept that there will need to be changes to our farming practices and locations for a successful future, and that diversification into more plant based foods will need to happen too.
Fortunately, we have FoodHQ Partners, such as AgResearch, working hard to identify opportunities to further improve the sustainability of animal protein production, while others, such as Plant & Food Research are focusing on opportunities to diversify our food production through high value horticulture and plant protein options.
You grew up in this region, studied at Massey University and went onto enjoy a successful career overseas. Now that you and your family live and work here, what makes you Palmy Proud?
That's easy. Living and working here puts me right in the middle of all the exciting things happening in the New Zealand and international food sector, and gives me a great lifestyle to spend time with my family.
---
Learn more about some of our great local businesses doing cool things right now.
Tahi Spirulina – Produced in specially designed ponds near Himatangi Beach, Tahi is New Zealand's only spirulina farm.
Biolumic – Palmerston North based, BioLumic's technology delivers ultraviolet light to seeds and seedlings to trigger biological mechanisms that increase plant growth, vigour and yields.
The Sprout Accelerator – Based at The Factory, Sprout is an accelerator for agritech and future food startups.
*FoodHQ was established in 2013. It was founded by AgResearch, Fonterra, Massey University, Plant & Food Research, The Riddet Institute and The Factory, along with Palmerston North City Council, Manawatū District Council and CEDA. Other partners have subsequently joined including Cawthron, ESR and the New Zealand Food Safety Science and Research Centre.
Q&A originally published in the palmy pround magazine
Find our more about FoodHQ – the place where food entrepreneurs, investors and smart science minds join forces.