Teens Martial Arts Classes 2021 - Kung Fu
Jan 21 2021 - Dec 23 2021
Kung Fu Academy NZ Headquarters, Palmerston North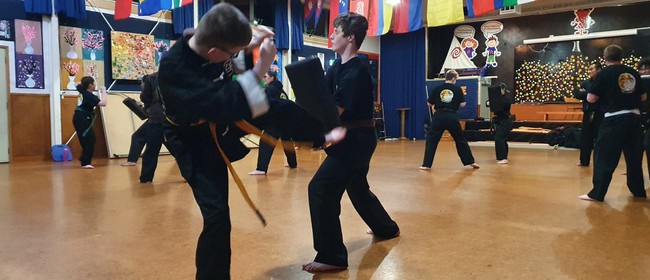 About
Martial Arts is a great activity for your teens to get out of the house, do some exercise and learn vital Self Defence techniques to help keep them safe.
Our vision is to become the provider of choice for martial arts for your teens, because we put them first.
We offer regular martial arts classes for teenagers, which are designed to grow and develop them into confident young adults. We'll teach them not only how to protect themselves and others, but we'll also teach them important life skills which will help them in their future endeavours.
Our classes build confidence, teach real world self defence skills that work, develop leadership and teamwork qualities, refine cognitive and locomotive motor skills, develop a sense of pride and satisfaction and extract the best from teens.
They will see fantastic progression with our well structured ranking system, they will get the opportunity to compete in National Tournaments to showcase their skills and they'll learn life skills that will help them mature into successful young adults.
Our purpose is to empower your teens to achieve success through the world of martial arts.
Enquire today to learn more by calling us on 021 174 8860, e-mailing us at [email protected], visiting our website, liking our Facebook page @NZKungFu and subscribing to our YouTube channel: Kung Fu Academy NZ.
Don't delay, get your teens a head start today!
Physical Address
38 Kipling Street, Palmerston North
Other Important Info
All Ages
Category: Martial Arts
Monday: 5:30pm–8:00pmThursday: 5:30pm–8:00pm
Facilities / Features
Carpark
Toilets
Playground
Wheelchair Access
Please note this information should be used as a guide only. To help ensure your safety we advise you review our safety page and contact the individual provider for up to date information on their compliance with all Health and Safety and regulatory requirements.