Nestled on the tops of the Tararua Ranges above the Kahuterawa Valley, overlooking the city below, Arapuke Mountain Bike Park provides some of the best riding in the lower North Island.
With over 30km's of epic trials ranging from grade 2 to 6, Arapuke offers riders a whole range of rides to try no matter your skill level. Whether you're a novice that loves to explore, a bit of a tryer or a hard-core rider hunting for your next adrenaline fix, Arapuke has you sorted.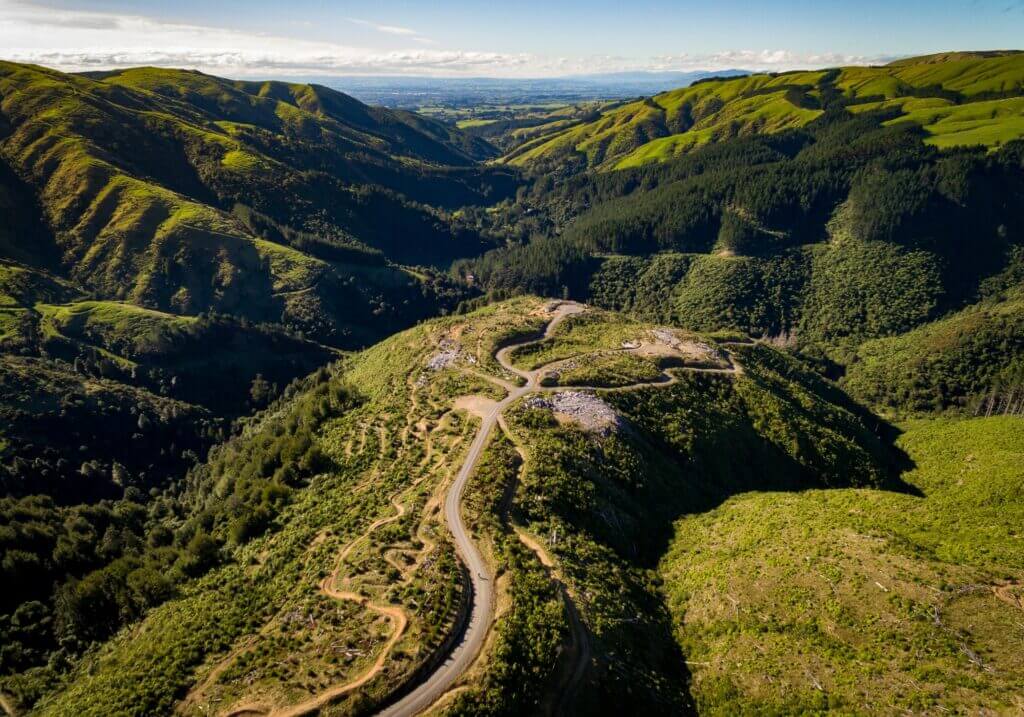 Being only a stone's throw from Palmerston North means you spend your time where you want to – riding, rather than driving to get to the trails. This makes getting a decent ride in after work or at the crack of dawn easy. If time is on your side, then there's more than enough to keep you going all day or weekend too!
In summer, when we have a few extra hours of sunlight up our sleeves, locals often head up after work and still manage to get a decent ride in. The panoramic views of Manawatū, out to the west coast, combined with a beautiful sunset, make a late ride even more appealing. The trails are well looked after and have plenty of drainage making winter riding just as enjoyable with the bonus of a cooler temperature.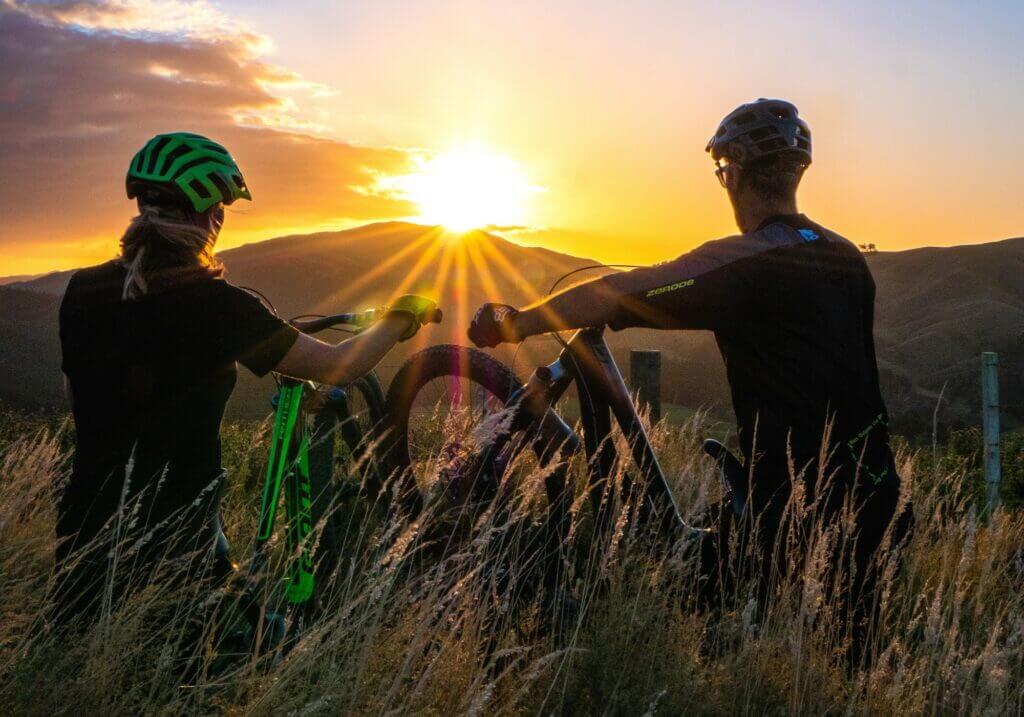 If you're starting from the bottom of the park at Kahuterawa Road, then there are plenty of spots on the ride up Back Track to the top where you can stop to take in the beautiful scenery around you (and catch your breath!) however a shuttle service, Kahuts Shuttles, operates most weekends and selected other times so you can save your legs for the fun parts. Check out the Kahuts Shuttles Facebook Page for more info.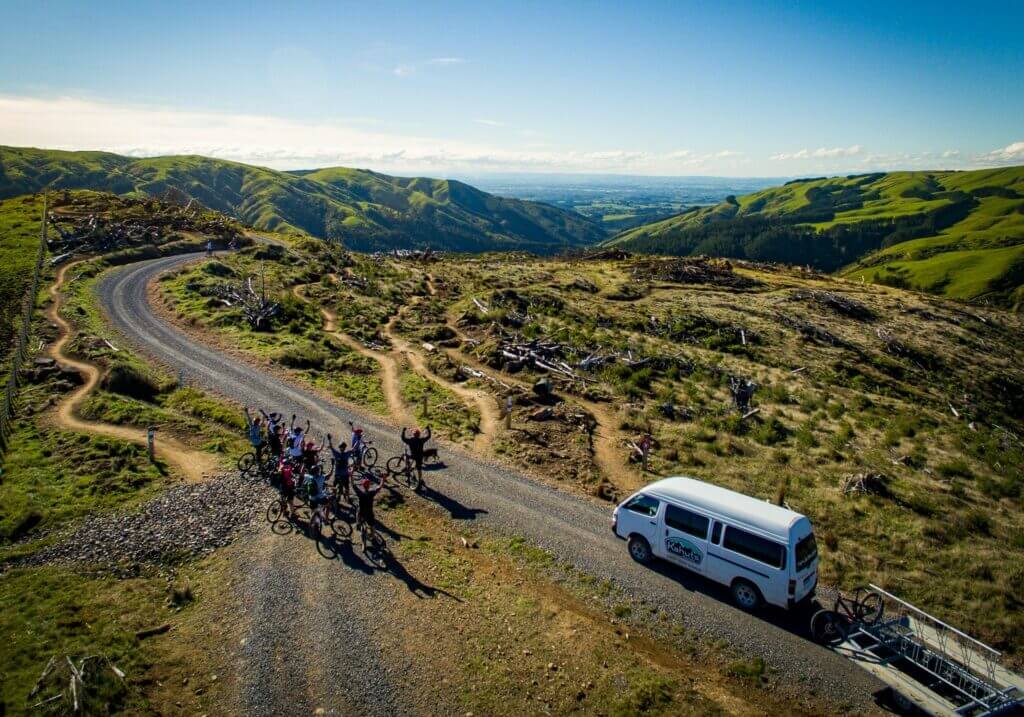 If you're after a popular entry level ride, the Grade 2 Ice Breaker trail trail is a winner, with the trail being mostly flat making it ideal for beginners and families.
The Rhythm and Vines trail is also a crowd favorite, set at Grade 3, this trail is 3.5km's long and is ideal for anyone who loves a fast-paced downhill ride.
If mountain biking isn't your thing, Arapuke is right beside the Sledge Track offering stunning native bush, a swing bridge, swimming holes and some good climbs. The Sledge Track walk is a popular among locals and your furry friends are welcome to join you so long as they are on a leash.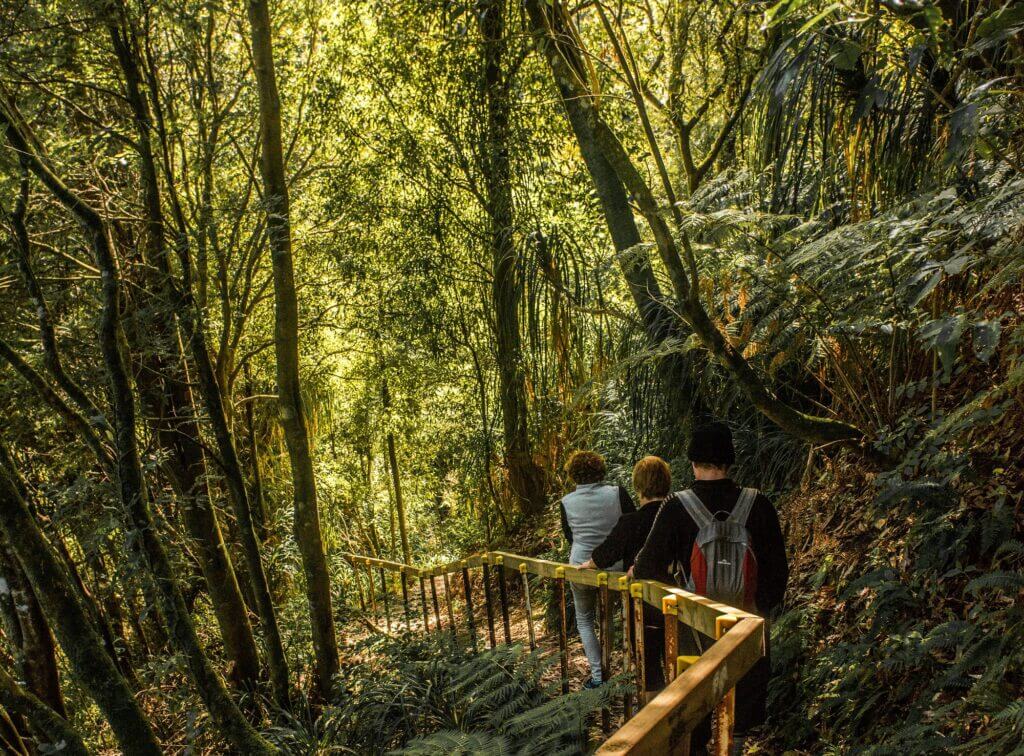 Arapuke offers fantastic mountain biking, great walking tracks, stunning views and a good dose of fresh air. For visitors and locals alike, it really is a must visit.
Make a Weekend of it:
If you're thinking about travelling in from out of town, why not make a weekend of it? Being only a couple of hours from Wellington, Hawke's Bay and Taranaki makes it the perfect adrenaline seekers weekend escape.
Hotel Suggestions
There are numerous accommodation options in Palmerston North to suit every budget. If you're after something within walking distance to town, both Distinction Coachman Hotel and Copthorne Hotel are great options.
Check out a full list of Palmerston North's accomodation options here.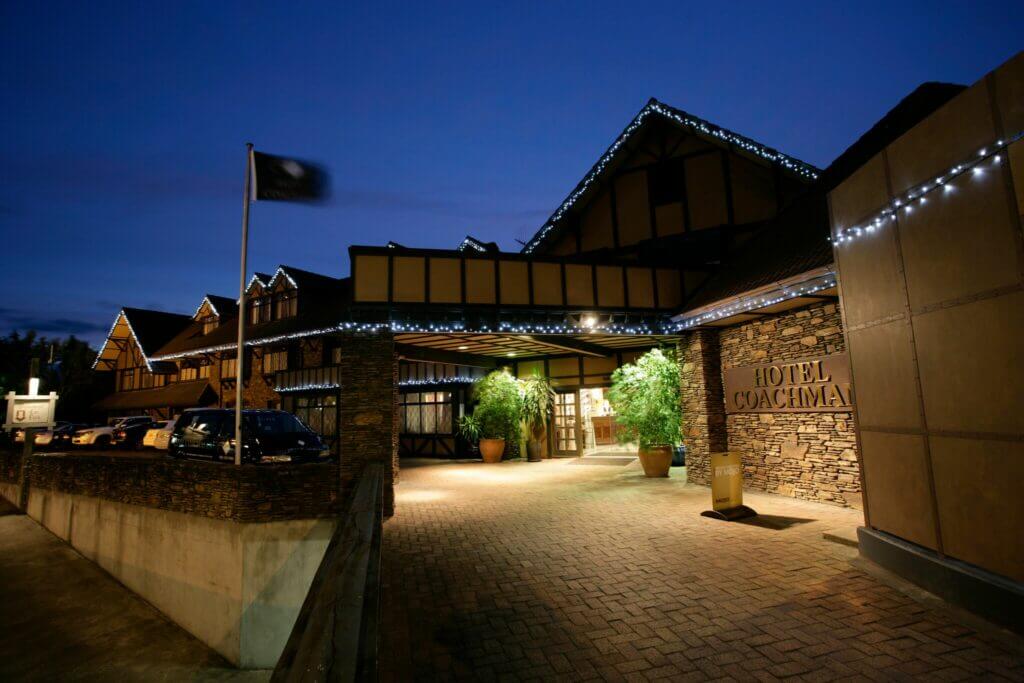 Palmerston North Eateries
After a busy day riding, you will be after some fantastic food to finish your day on a high. If you're looking for a great atmosphere and some of the best pizza in town, check out Brew Union. Another firm local favorite is Yeda Restaurant & Cocktail Bar who combine fresh New Zealand produce with Asian ingredients to create delicious Asian inspired cuisine.
For breakfast, Café Cuba and Moxies are a couple of fantastic local cafes that are well known for their incredible brunch menus! Check out our guide Best of the Brunch: Palmerston North for these and many more delicious breaky options.
Find a full list of Manawatū's dining hot-spots here.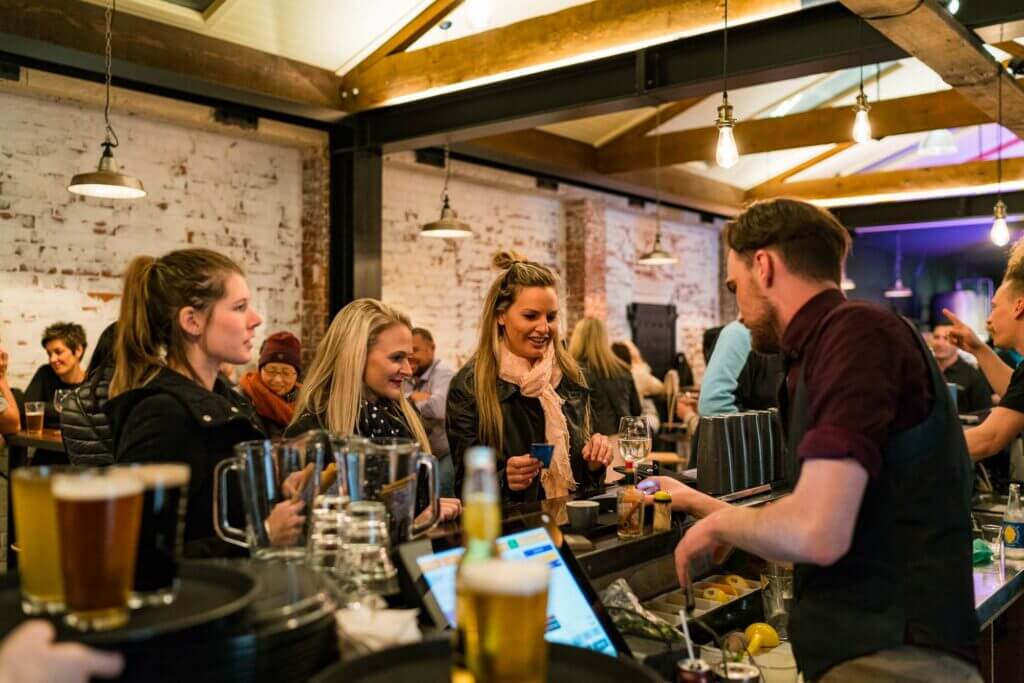 Access to Arapuke Mountain Bike Park
Access from the bottom:
Find Kahuterawa Road and follow it all the way to the end. You will arrive at an opening where you can park your car and view a map of the trails.
Access from the top:
Follow State Highway 57 heading out of Palmerston North until you see Scotts Road on your left. Keep following the gravel road until you find the carpark. Then, find the trail map and get riding!
For more information check out the Arapuke Mountain Bike Park website.
---
Words by Manawatū local Holly Steger Collab Creative