Manawatū is a melting pot of industry, academia, lifestyles and ages – and so it follows that there's an incredible diversity of great pubs and cocktail places around, to suit a variety of tastes, from elegant and intimate to a really good party! Read on for a look into some of the best in pubs and cocktail places in Manawatū.
Ones for friends and family
Brew Union, with its original brickwork and huge wooden beams, makes for an airy, open, and buzzing atmosphere, and they brew the best beer in town. You'll see the large fermentation units as you walk in, and see the beers brought out in delicious pints or tasting paddles. Combine this with live music, wood-fired pizzas, incredible platters, and the social beer garden with its wooden picnic tables, and you're guaranteed a good time.
Murrays Irish Pub  is a Feilding classic that has been newly refurbished. There's live music and delicious pub food including AngusPure steaks and burgers. There's also an amazing dessert menu, including homemade cheesecake, passionfruit crème Brulee, and sometimes the legendary Guinness Cake! And of course, it's the only pub in town where you can get a cold pint of Guinness.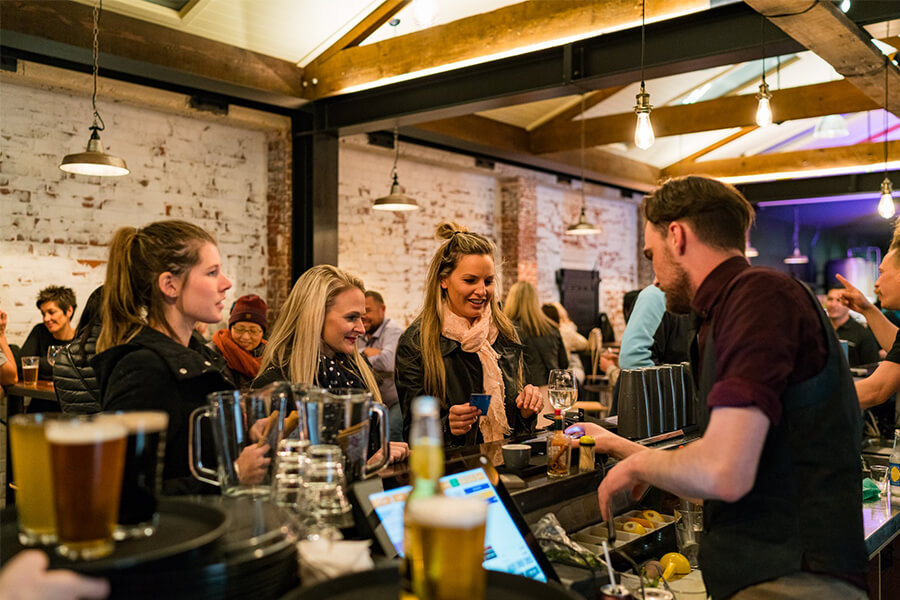 One for work colleagues
Also in Feilding, The Strong Room is a beautiful space, with a fireplace and moody decor – and two of the private dining spaces are in what were once bank vaults of the old BNZ building! Here they serve delicious food, including a great tapas menu for those that can't decide on just one dish. The bar here is comprehensive – whether you're after premium beers and wines, or would like to up your night a notch and have spirits or a delicious cocktail, as they say 'name your poison, we'll sort it for you'.
One for a road trip
If you're up in northern Manawatū, check out the historic Āpiti Tavern. This country pub has some serious gastronomic power behind it: the new owner, Jon James, has won several awards as a pitmaster for low n slow BBQ including NZ National BBQ champion and chef Grant Kitchen is an award-winning chef too. The slow-cooked meats, from fall-off-the-bone ribs to brisket, go oh-so-very well with a cold pint, and the hospitable staff makes it well worth the stop.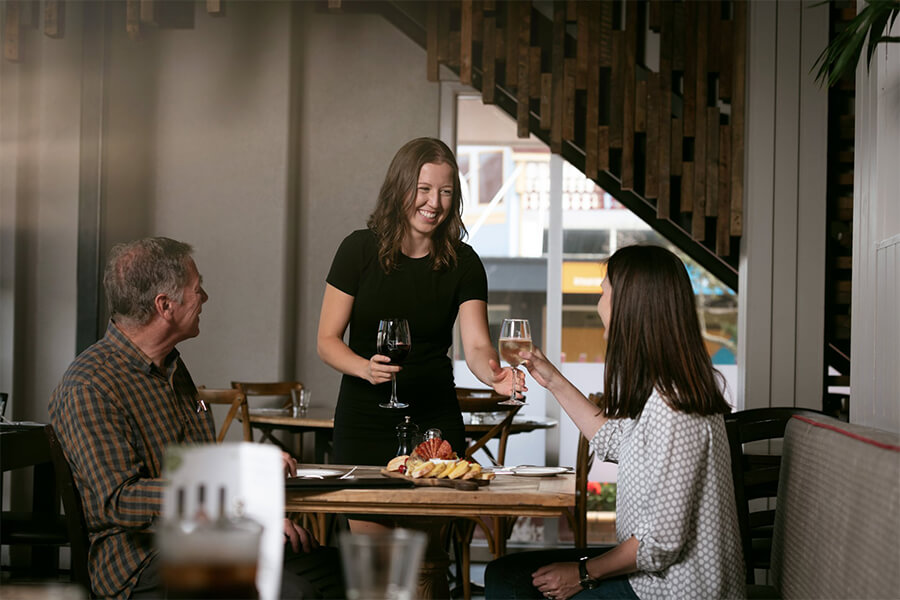 Ones for groups of friends
For live music every Friday night in Palmy's city centre, head to the Brewers Apprentice. One of Monteith's concept bars has a great atmosphere and an extensive menu, and loads of incredible beers on tap. Look out for the quiz nights and the special deals on their website eg steak night.
For a colourful night out with delicious eats and cocktails you need to head to Libre, a new Mexican restaurant along the city centre street, George Street. Dominating the decor is a huge mural of Frida Kahlo, there's plush booth seating, amazing tacos and quesadillas on the menu, and a mixologist to make quality cocktails – including sangria, frozen margaritas, and use of a myriad of mezcals and rums. The chef also holds a regular Mexican bingo night (Libre Loteria) on a Wednesday to raise funds for local charities and causes – you might learn a bit of Spanish at the same time!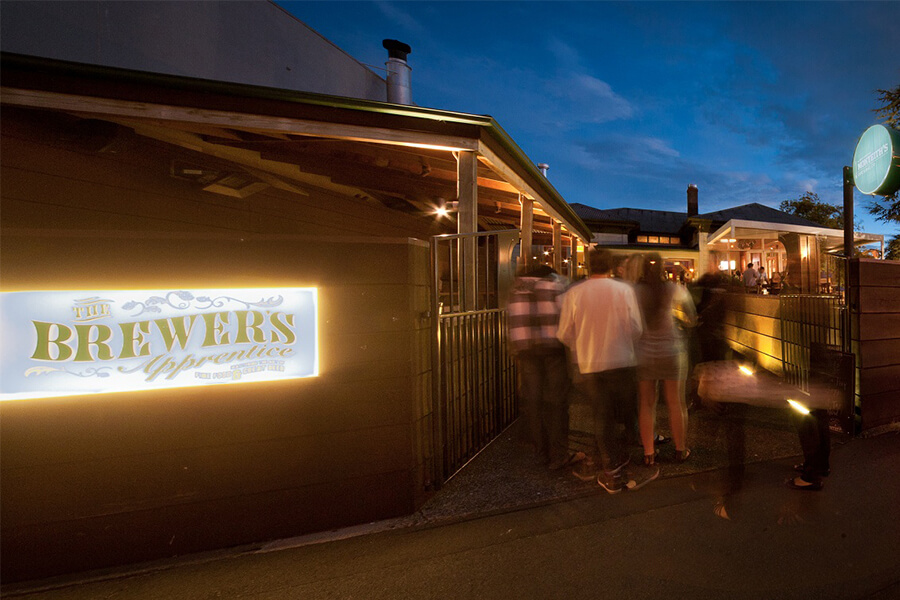 One for a night out with the girls, boys or workmates
Bubbles Champagne and Wine Bar is a great place to come out, have some tapas, celebrate achievements with some high-quality champagne, or just catch up with your close friends and have a boogie afterwards. There is live music every Friday and Saturday night.
For a romantic, quiet drink
The Fish Cocktail & Wine Bar serves a myriad of cocktails from Japanese Slippers to Long Island Iced Teas – a chilled venue, it's tucked away down an alleyway, with the impeccably dressed staff passionate about their cocktails and keen to chat about your preferences.
Whatever your preference, occasion, and group, you'll find a pub or cocktail bar where you can have a great night out in Manawatū! Check out dining experiences not to be missed in Manawatū for further inspiration.