Manawatū is a region that grows incredible food, and it's a melting pot of cultures from all around the globe – so it only follows that there's quite the foodie scene, combining incredible cooking methods with the freshest local produce. Trying out the local cuisine should be high on the list of things to do in Manawatū, whether that's mouth-watering international twists on local ingredients, opulent fine dining, or pleasing pub meals.
International dining heaven
For a touch of class head to Little Savanna, which has an incredibly moody fit out with wood and steel handiwork, luxurious leather couches, a fire – created by a South African-Kiwi couple, this restaurant serves a fusion of flavours from the two countries, melding South African cooking methods with premium New Zealand seasonal produce. The kitchen has a South African braai or barbecue, and this gives their meats and seafood their delicious smoky chargrilled taste, combined with various house-made bastings – heaven! With cocktails, mocktails, amazing service and décor, this is a gem on Princess Street and a fav with South African ex-pats and kiwis alike.
To be transported to Japan, you can't go past Yatai, one of the most authentic Japanese restaurants around. This is relaxed izakaya (Japanese pub) style – the restaurant has been designed to look very traditional, and the plates are shared and come to your table one by one, all served in gorgeous Japanese-style crockery. With incredible freshly-filleted sashimi, wonderful Japanese flavours, impeccably presented dishes, and amazing hospitality, you'll get a real taste of Tokyo.
For an alternative Japanese experience, check out Haru – in this warm, rustic setting with wooden décor, you'll be served up top-quality Japanese fare on a traditional tray filled with tiny plates, each with a different item of food – so you can try a wide range of flavours all at once. Their specialty for dinner is the Kaiseki ryori, a multi-course traditional dinner – or you can simply go for a small meal of sushi.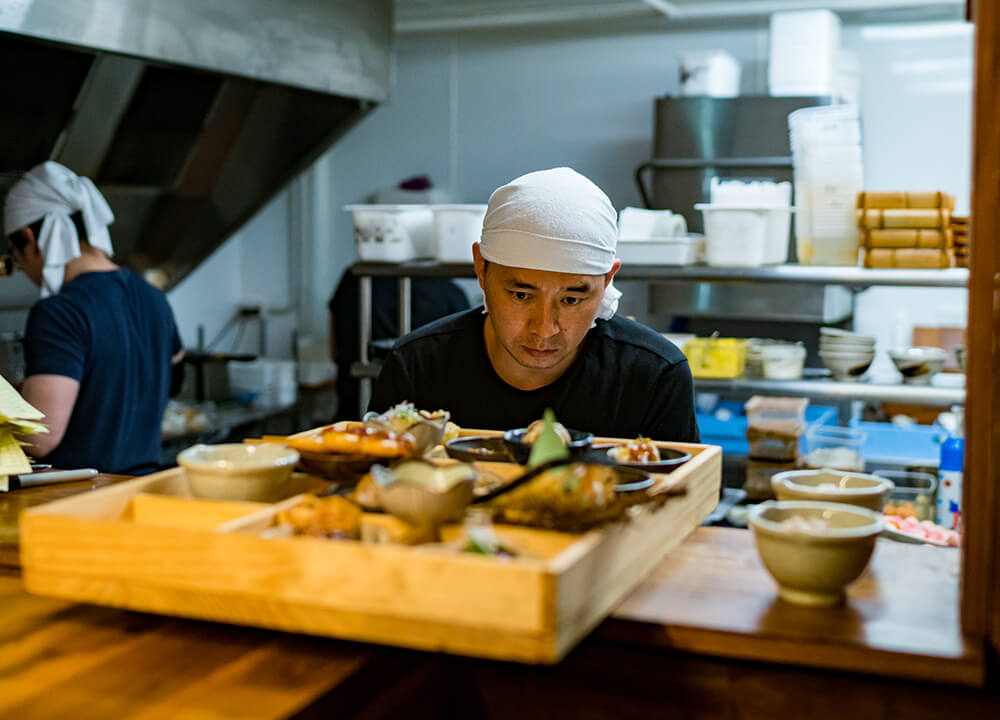 At Yeda, you can try all the tastes of Asia in one place – specialising in grill and all-day dim sum, Yeda fuses traditional Asian flavours from across the continent with New Zealand produce. The fabulous and inexpensive dishes are made for sharing – we love the Korean kimchi pork, the Chinese Pork & Chive dumplings, the Indonesian nasi goreng, and the range of Japanese sake or interesting mocktails. The casual atmosphere and open kitchen make for a relaxed, happening vibe.
Saigon Corner is your stop for delicious, fresh Vietnamese street food – flavourful, good-sized portions, and healthy to boot. We love the fresh and flavourful salt and pepper squid with its zingy salad, and the spicy beef pho, but the vegan options such as spring rolls and coconut lemongrass curry are also delicious. This little spot is good for a casual, quick, sit-down meal, with small tables, vibrant décor, and good tunes inside (everything is also available takeaway).
Libre brings Mexico to Palmerston North, with tacos, cocktails, brunch, excellent local coffee, and an enormous Frida Kahlo mural. Lounge in plush booths while you enjoy dishes like chipotle beef cheek, slow-cooked pork shoulder marinated in chile and spices, vegan nachos with mushroom mince, or something sweet. The friendly staff and great décor make for a wonderful evening out – especially since the cocktails are well known to be off-the-charts awesome (they have many types of sangria, as well as tequila and mezcal lists too). They even have a Mexican bingo night.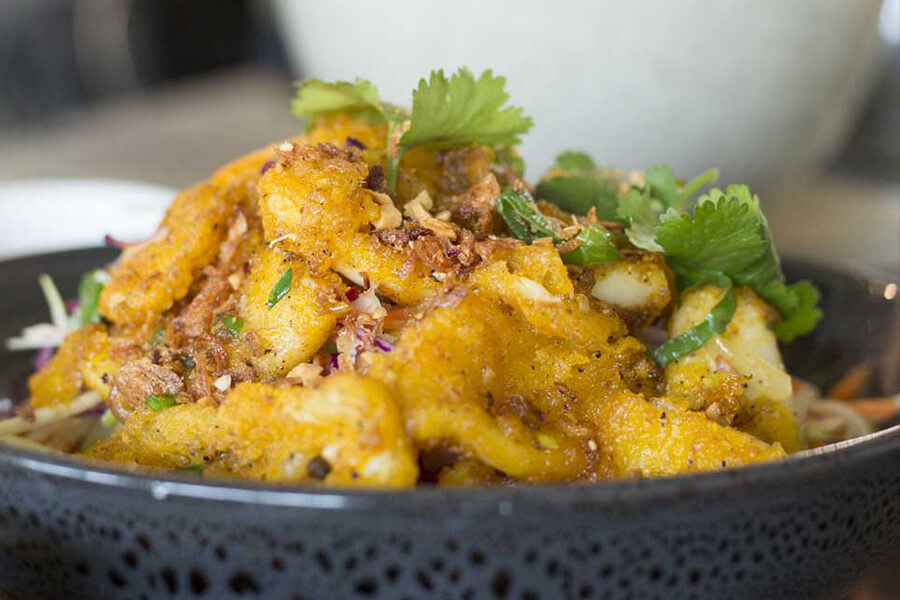 Manawatū and fine dining
The Fat Farmer is a joy to dine at – it's a lively, locally-owned restaurant and bar with impeccably cool vintage-style decor, and a brick and plaster exterior. There are plenty of places to hide away for an intimate meal or grab a large table for a group. The food is European-style, a nod to the classics but a with a twist, and comes in sharing plates. We'd recommend the bruschetta, the 1kg slow-roasted lamb shoulder (this is their signature dish) and the roasted cauliflower with cumin butter.
Nero has the amazing surroundings to go with the amazing food – and it has been winning local hearts for 20 years. Set in one of Palmerston North's original historic buildings on a quarter acre of landscaped grounds, plus a gorgeous courtyard with a water feature, and a warm, cosy and private interior, Nero has so many spaces to hold a special meal or event. The food itself is gorgeous, with beautiful flavours and presentation. They specialise in whiskey dry-aged beef (aged for 42 days), served with duck fat potatoes, crackling, chimichurri sauce and black garlic butter. Also of note is the pastry-wrapped chicken breast, and the crispy crackled slow-cooked pork belly. This restaurant definitely delivers that special-occasion treat.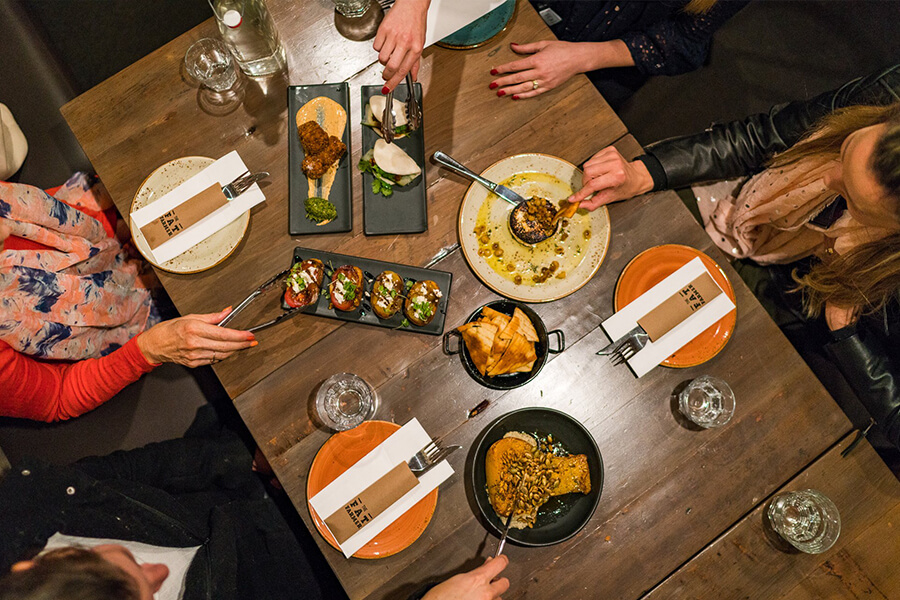 Aberdeen on Broadway is another fine dining option with amazing service and food. Its flagship dish is its AngusPure beef, so you're guaranteed a succulent steak cooked to perfection, with all the sauces and butter you could ask for. But it has a range of other seasonal cuisine dishes, as well as cocktails, wine, and craft beers on tap. It has a courtyard area with a retractable roof – great for the summer months – and an open fire for the winter evenings.
The husband-wife team that run Amayjen have created something superb – they aim to create a restaurant that will offer the perfect night out in perfect surroundings. Andrew worked as a chef in 5-star establishments in Scotland, winning Scottish Chef of the Year 2009/10. The flavourful food, service and warm-and-cosy ambiance makes for a great establishment whether you're there for breakfast, lunch, or dinner. The twice-cooked pork belly is to die for, as is the baked Alaska dessert.
The Strong Room in Feilding serves up AngusPure, Hereford Prime, and Ovation Lamb – and being the old BNZ bank building, the two 16-person private dining areas are situated in what used to be bank vaults. The food is impeccable, fresh, and local, with a great wine list, and plenty of meal options both light and full. Dine by the indoor fire in winter, or outdoors in the summer, with welcoming, attentive staff.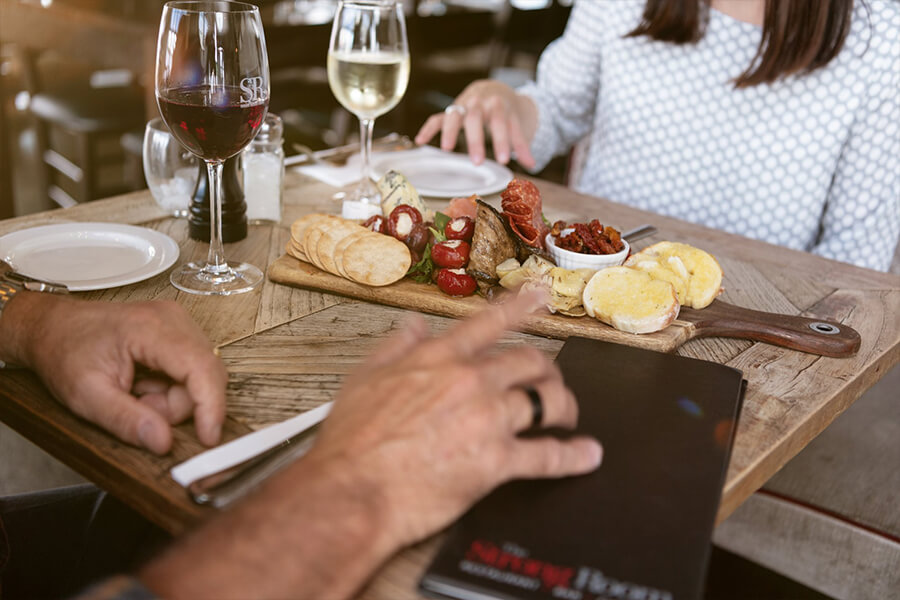 Manawatū also does some great pub grub
For a relaxed, country pub with local hospitality, make sure you visit Āpiti Tavern in northern Manawatū near the foot of the Ruahines. The updated menu reflects the new owner Jon James's skills as a NZ National BBQ Champion specialising in low and slow barbecue – he does a great pulled smoked brisket burger, as well as ribs, chicken burgers, and mushroom burgers. Open Wednesdays to Sundays, people are known to come from far and wide to experience Jon's mouth-watering food.
Murrays Irish Bar is a Feilding institution – with walls of memorabilia adding to a classic Irish pub atmosphere, it's warm and inviting and the service is great. The beer is cold and the food is hearty (with good portion sizes too): try the burger and chips, the twice-cooked pork belly, or the whiskey bread pudding. On a Tuesday night, there's a pub quiz for some added entertainment.
For an upbeat vibe, everyone will love from the old to the young, Brew Union is a fantastic large, modern, and open venue with brewing equipment on display, surrounded by original brickwork and solid wooden beams and trusses. The food is delicious, from wood-fired pizza to buffalo chicken wings, to southern fried cauliflower, and of course, there's a wide range of beers on tap (and a long gin list). A great, buzzing place to catch up with family and friends!
Manawatū is packed with dining experiences you can't miss – and they're all guaranteed to have the freshest ingredients simply for where they're located. For more options check out our list of great pubs.